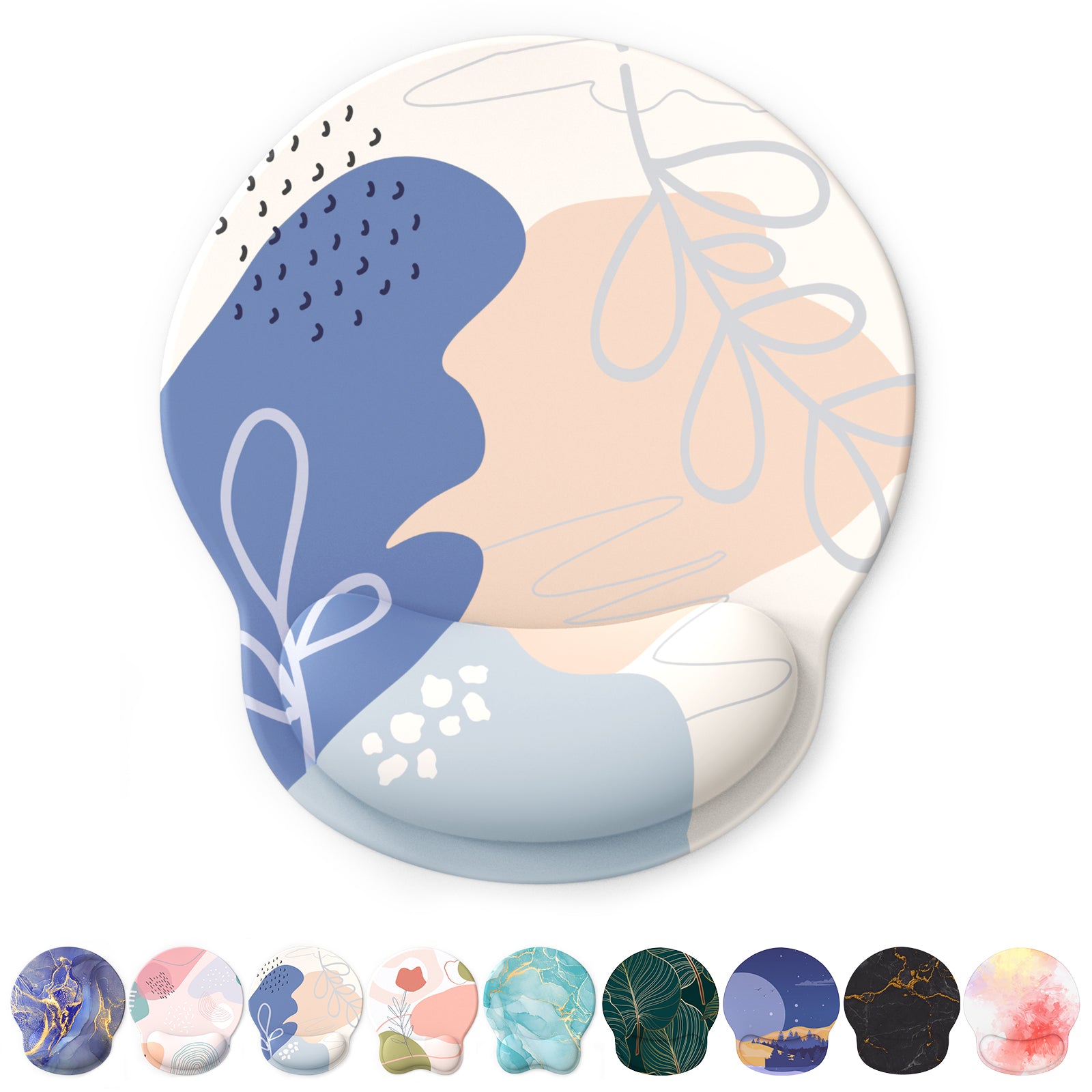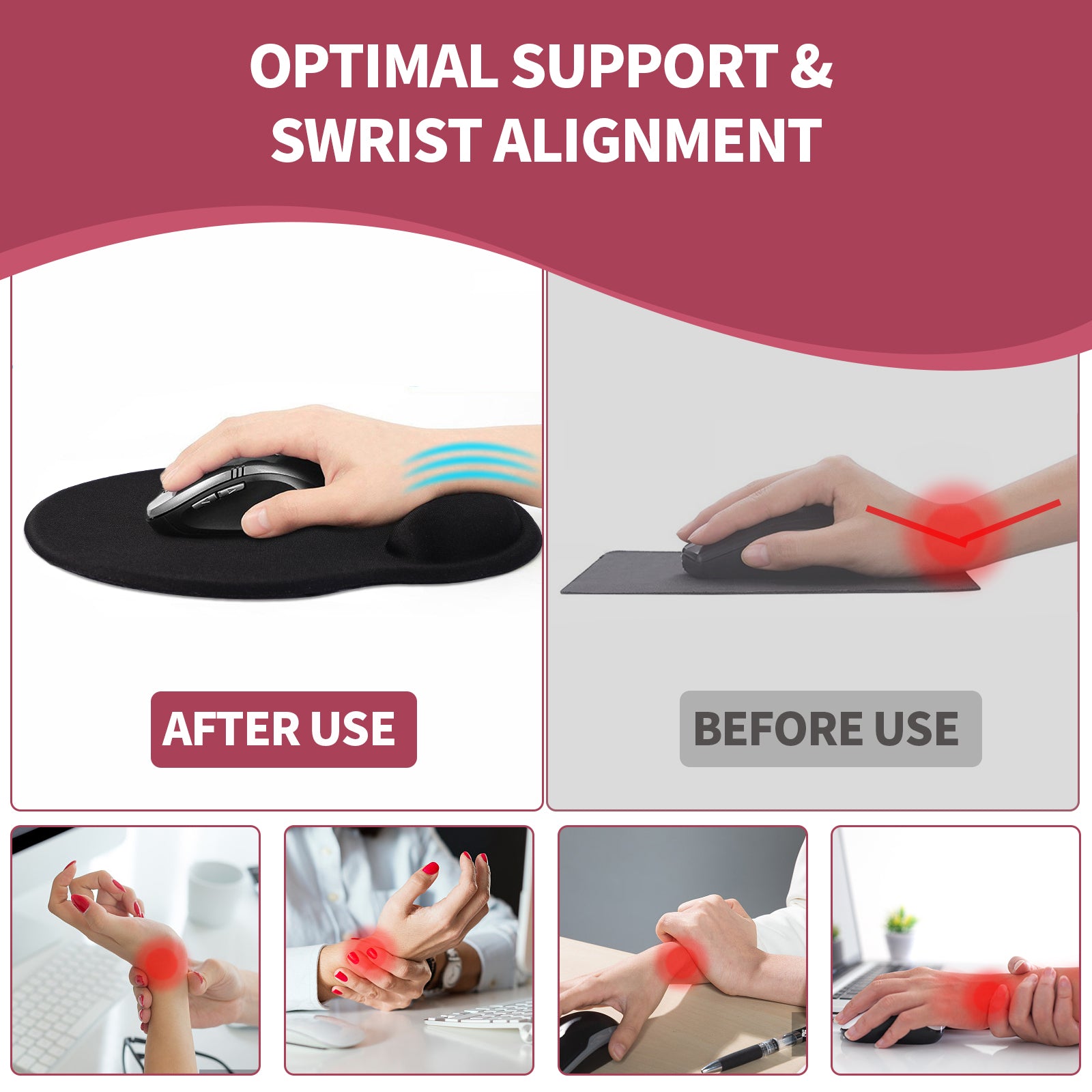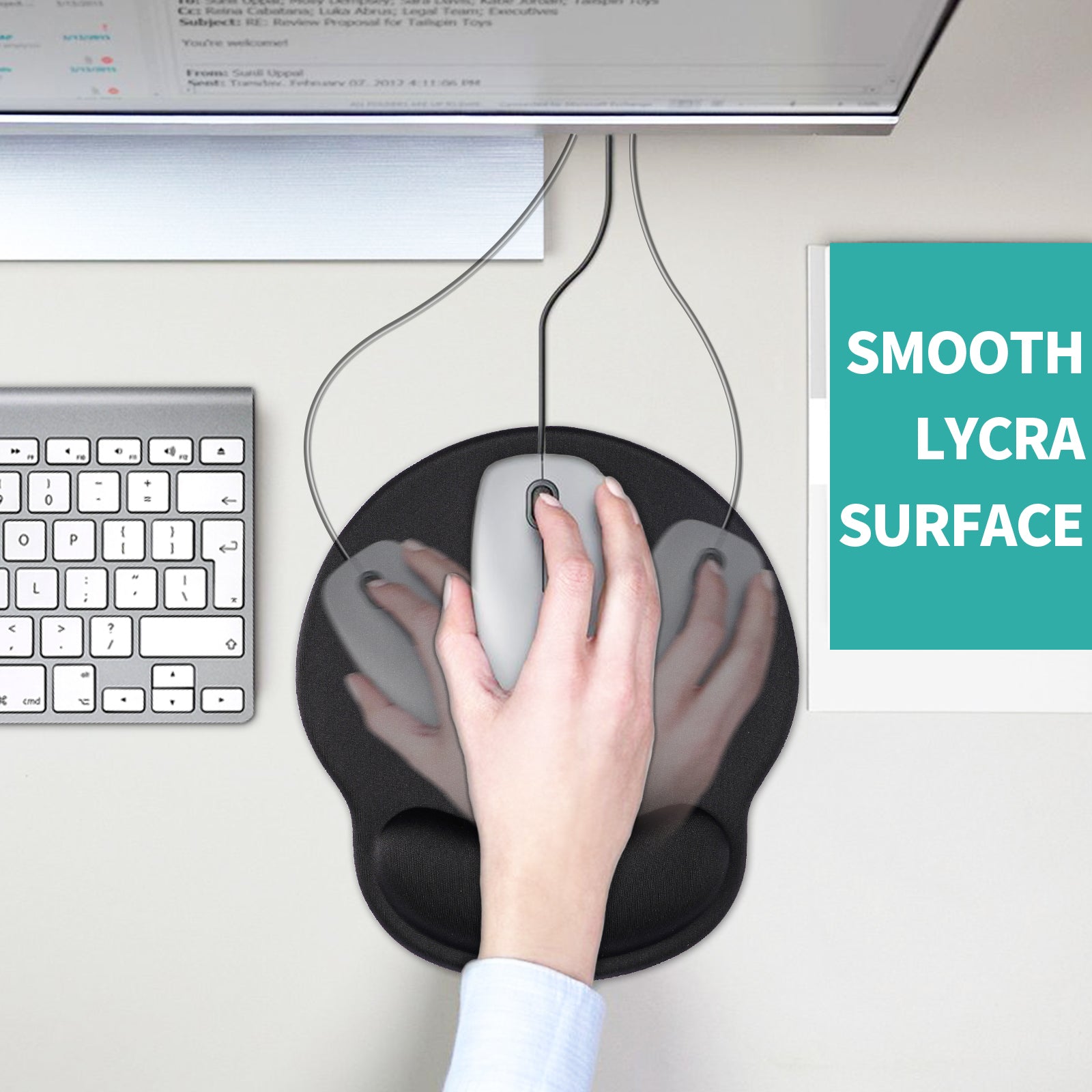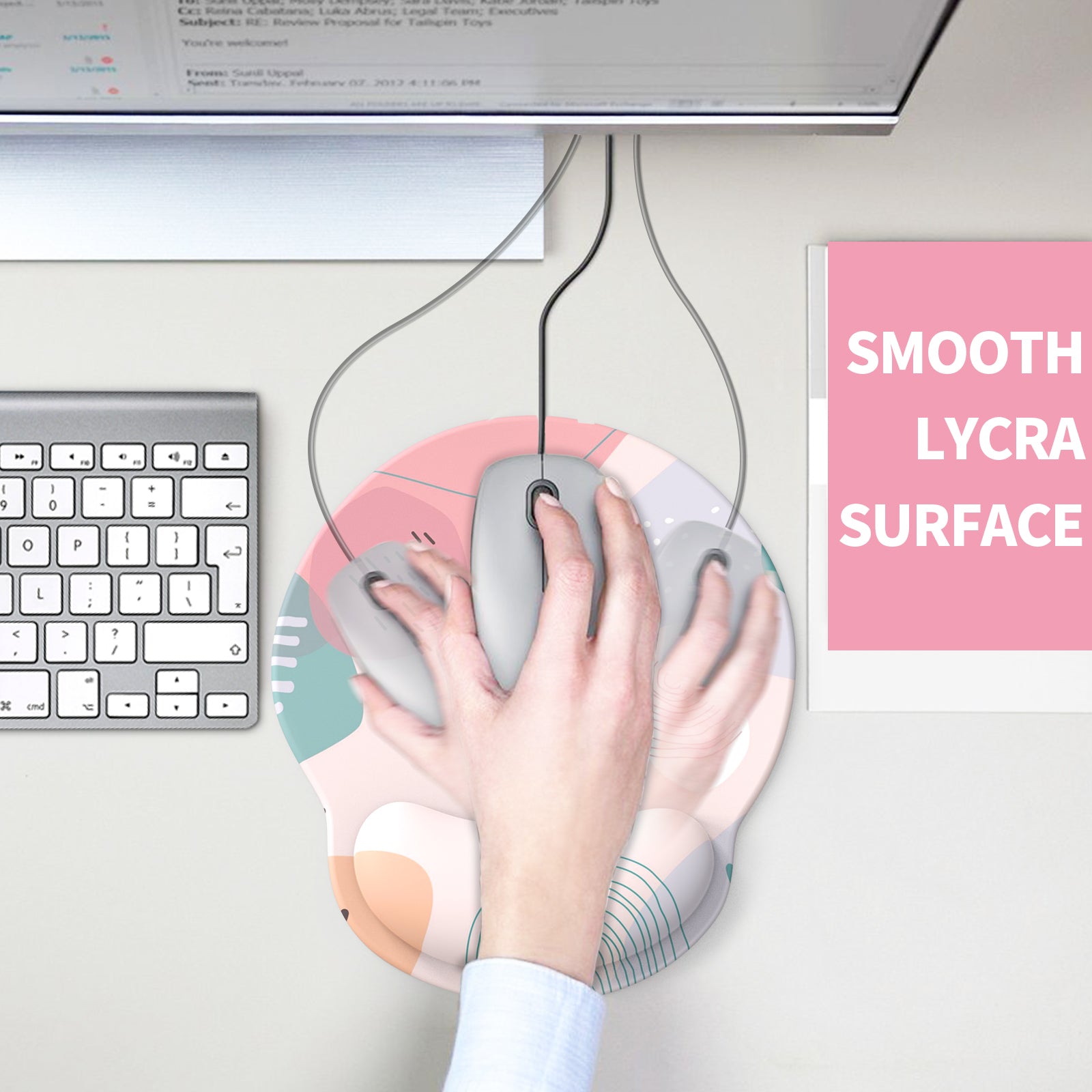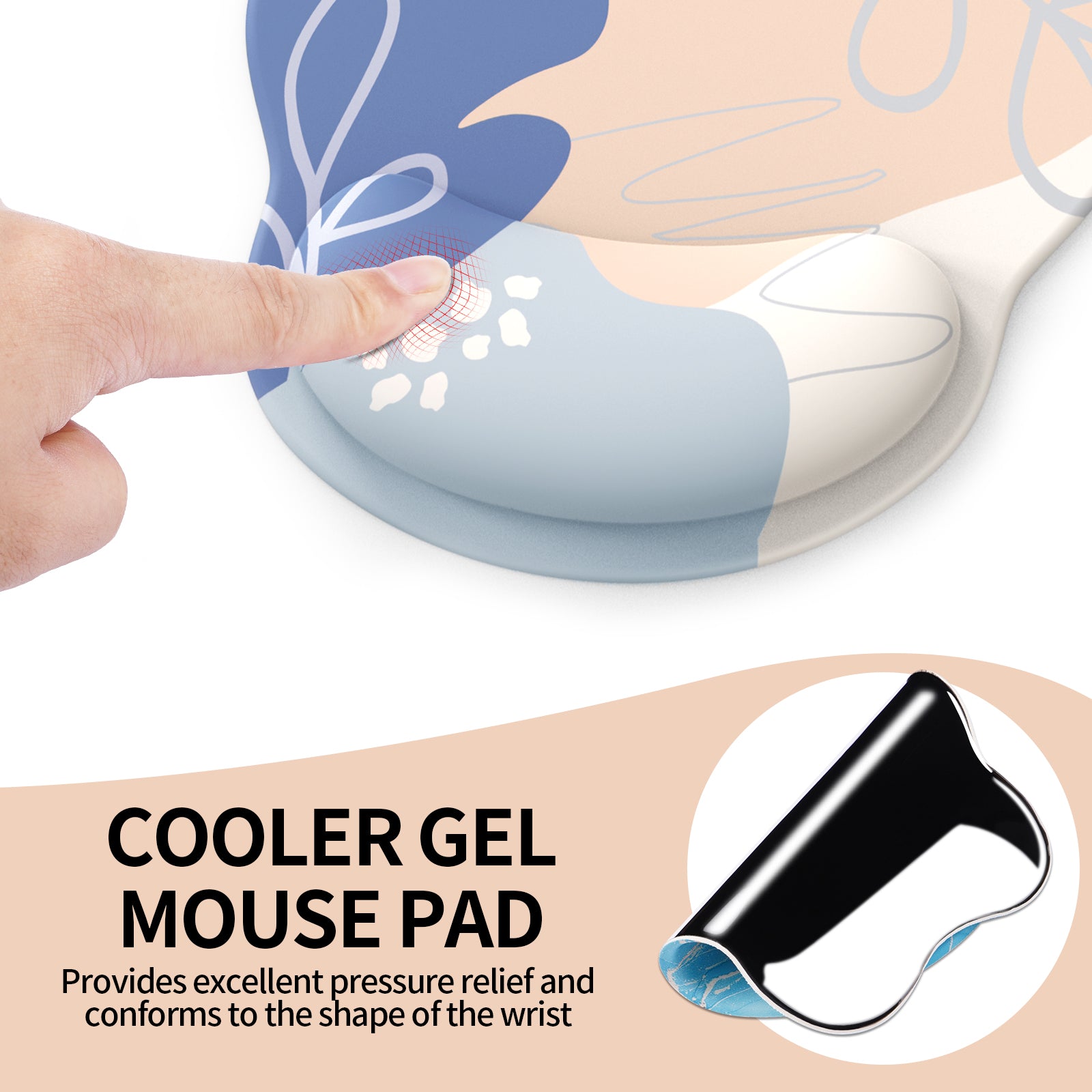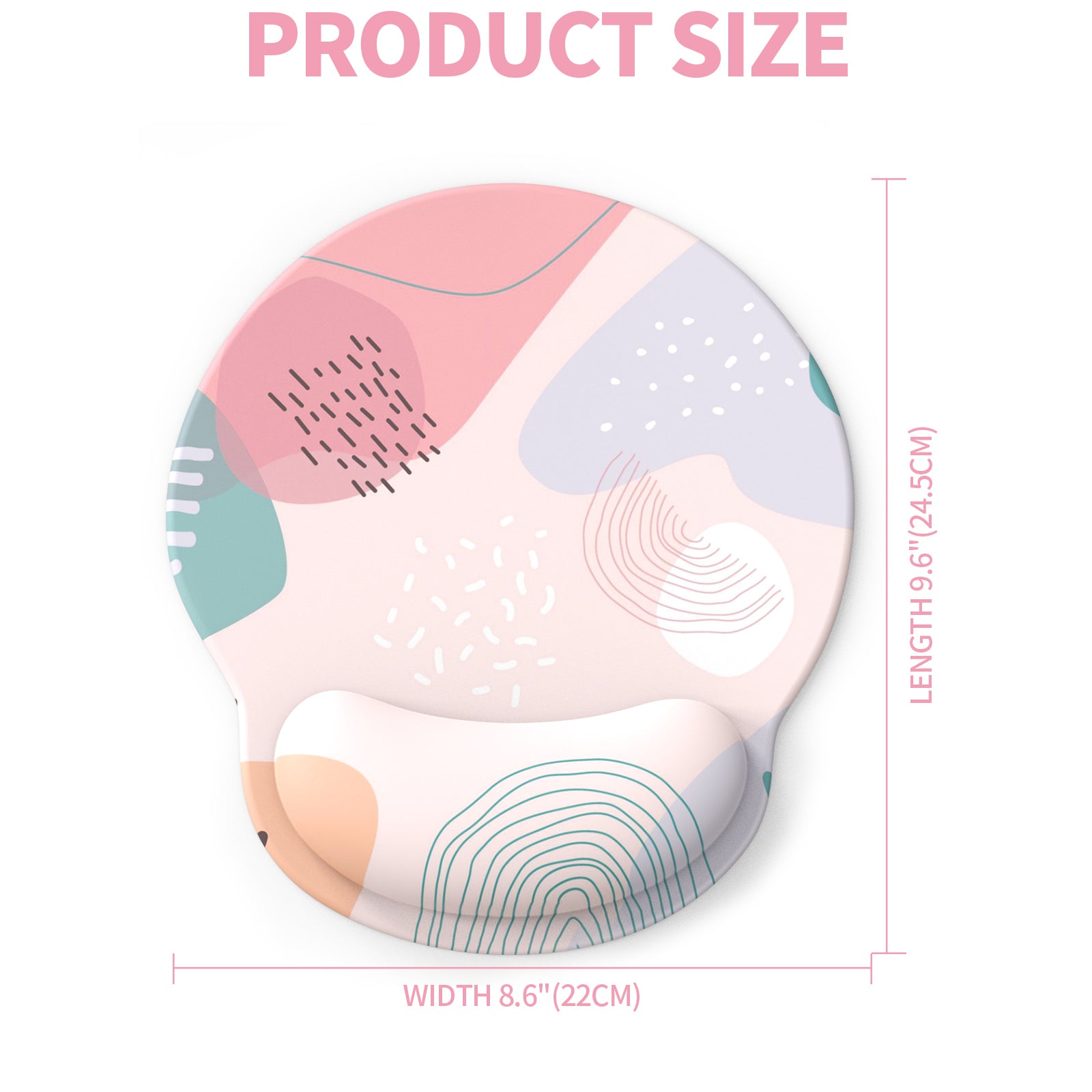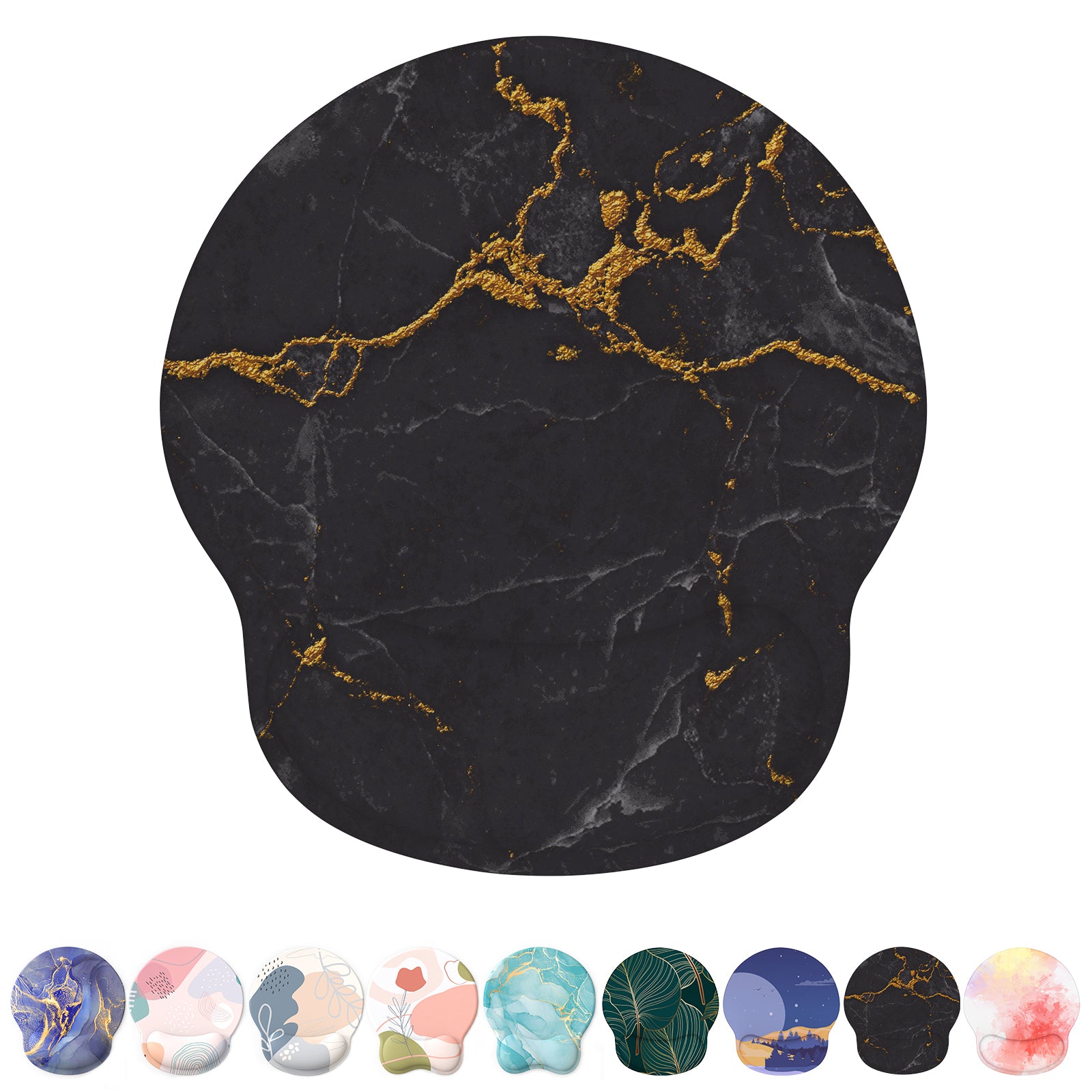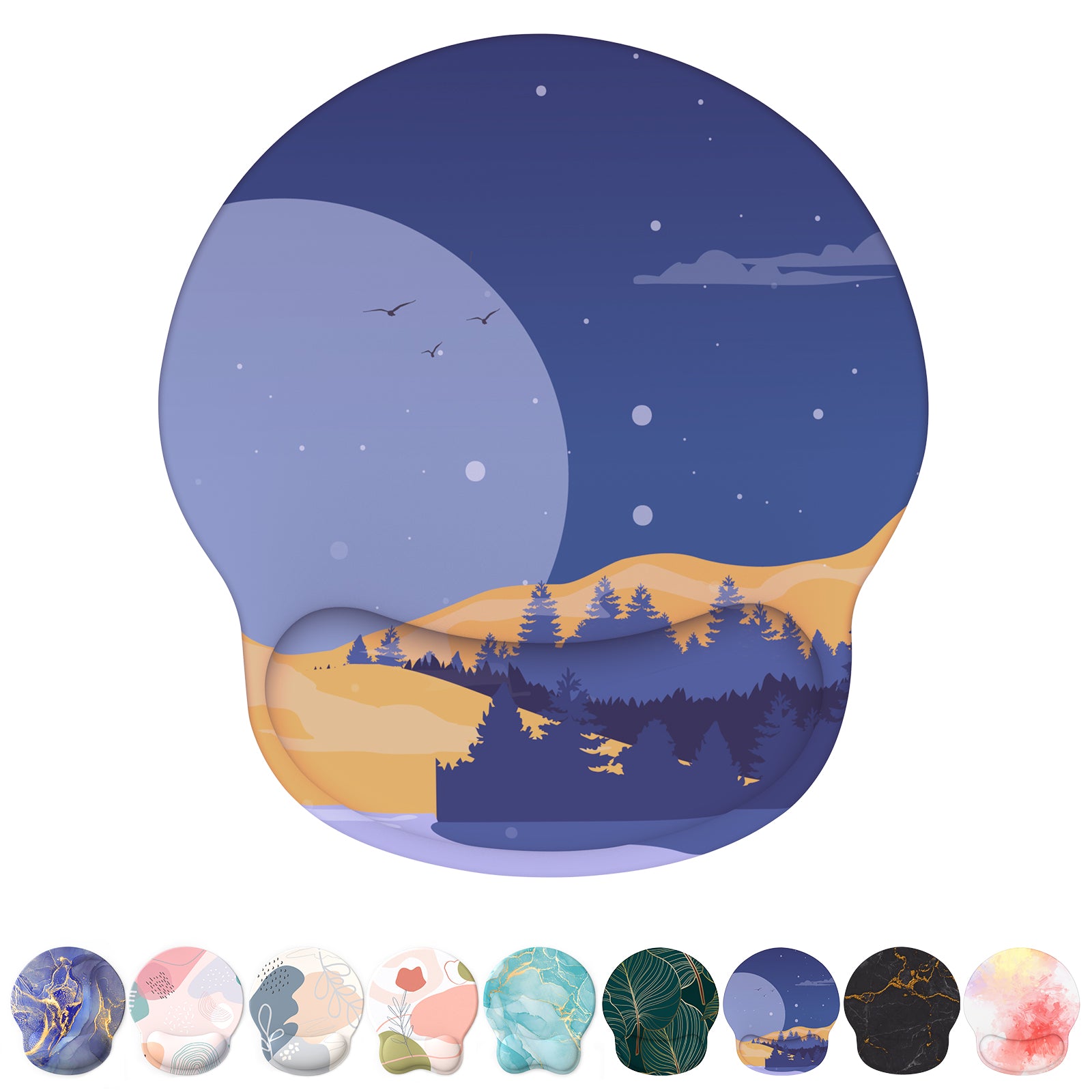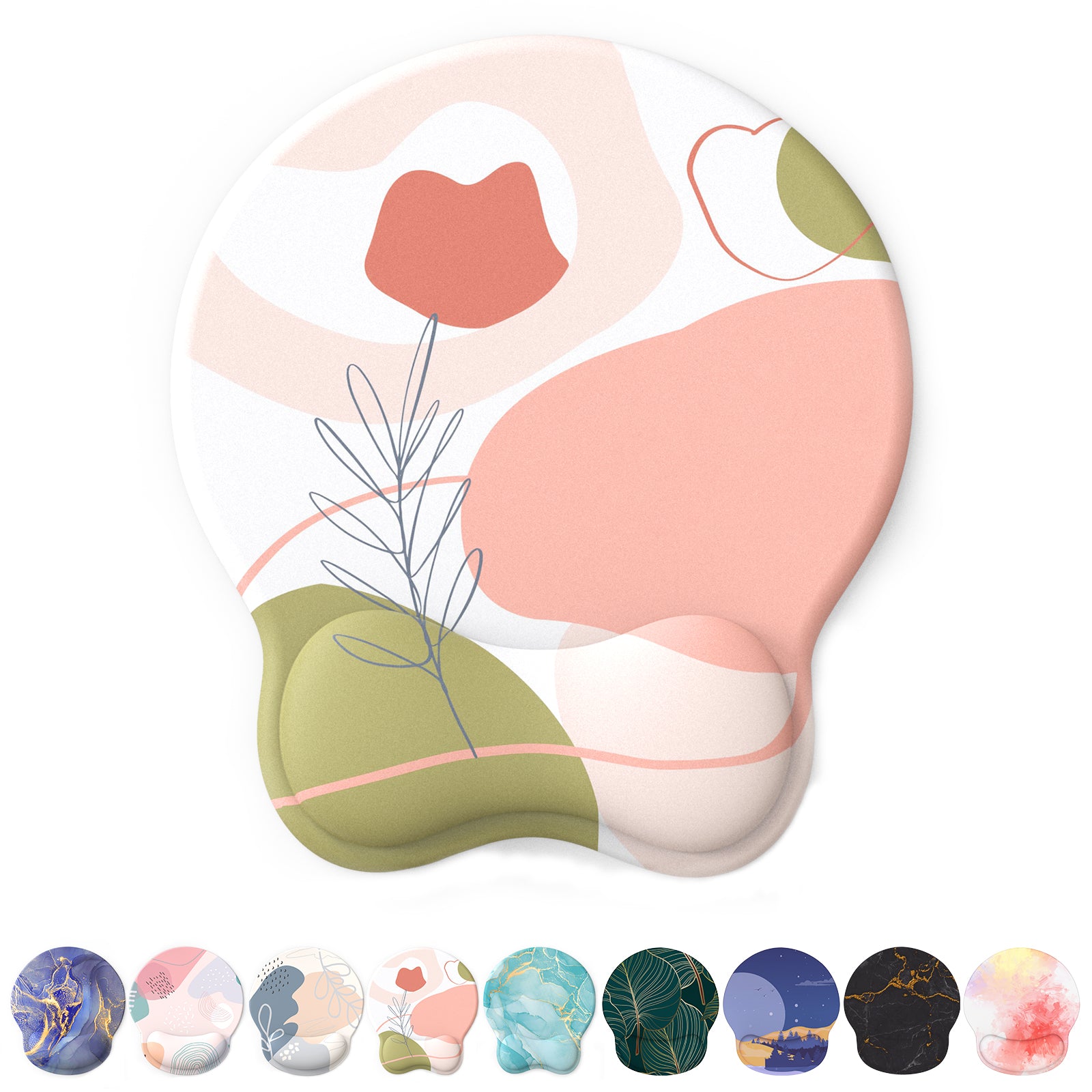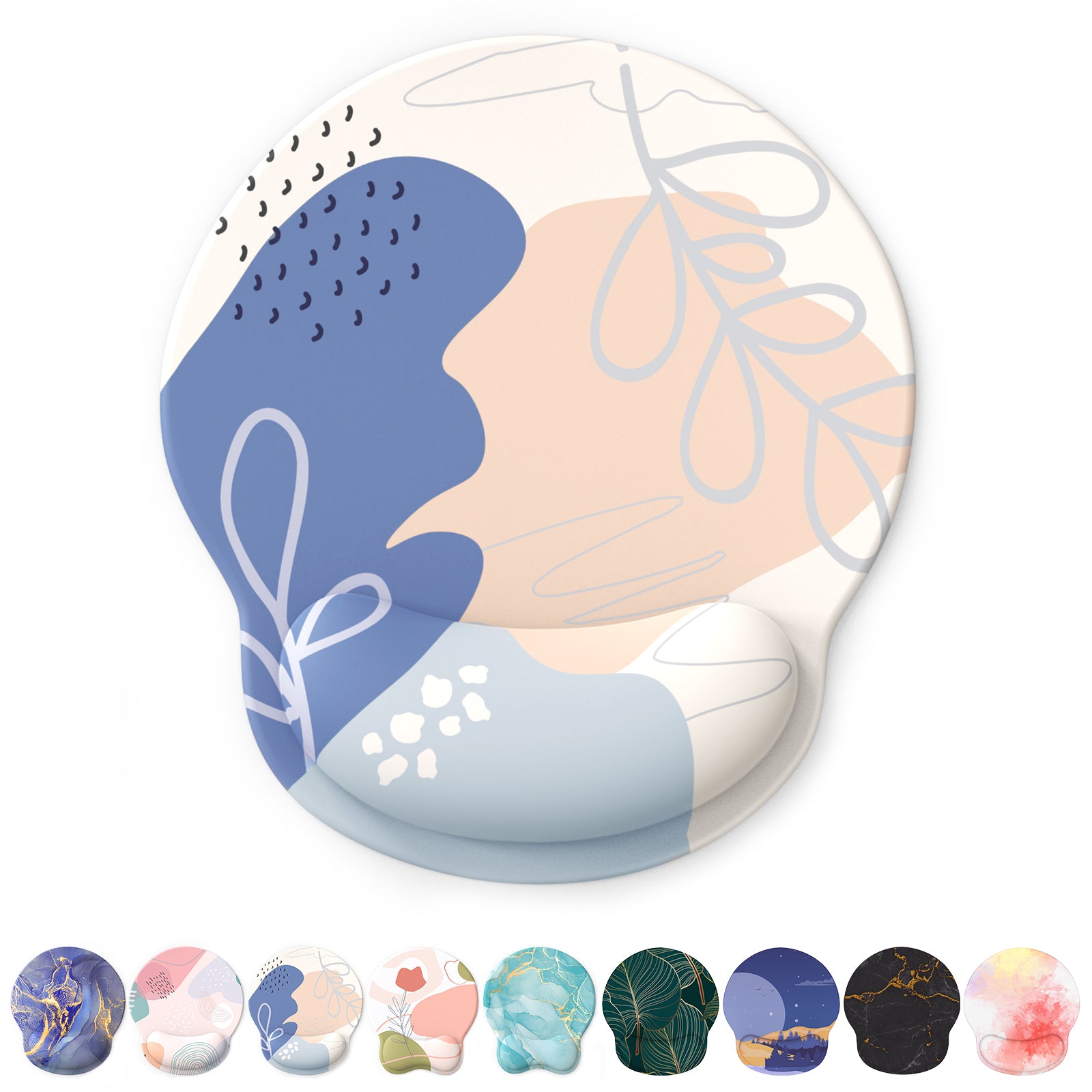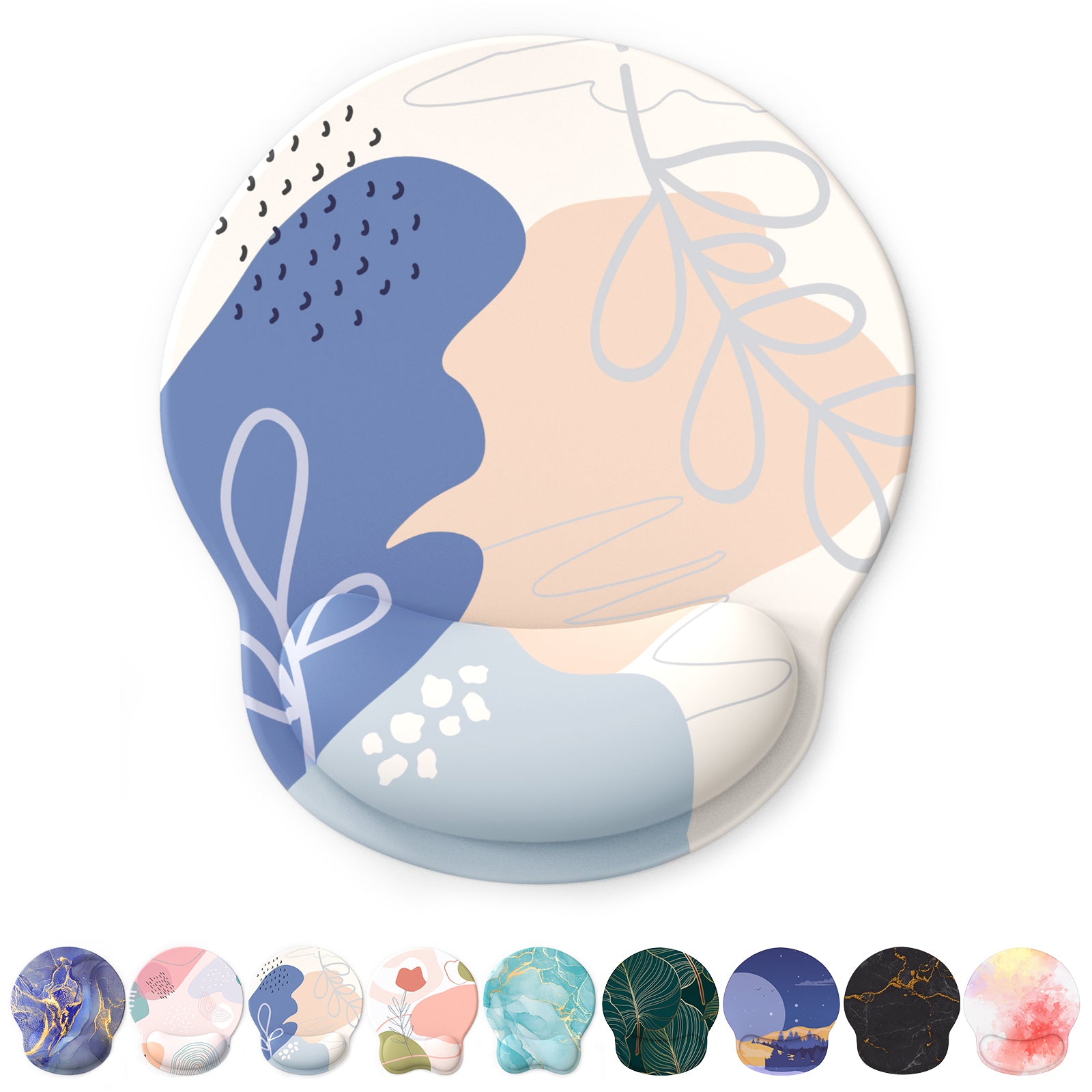 Mouse Pad Wrist Support, Ergonomic Gel Mouse Pad with Wrist Rest, Comfortable Computer Mouse Pad for Laptop, Pain Relief Mousepad with Non-Slip PU Base
---
【Ergonomic Design】Gel mouse wrist pad are designed with ergonomics in mind, providing a natural and comfortable posture for your wrist. This can help prevent long-term injuries like carpal tunnel syndrome and other repetitive strain injuries, ensuring that you can use your computer for longer periods with ease.

🟢【Comfortable Support】mousepad offer soft and comfortable support for your wrist while using the mouse. This can help reduce strain and fatigue on the wrist and forearm, making it an ideal choice for those who spend long hours working or gaming on the computer.

🟢【Cooling Effect】mouse pad with wrist support are designed with a cooling effect that helps reduce sweat and moisture buildup on your wrist. This can help keep your wrist dry and comfortable, even during extended computer use sessions.

🟢【Non-Slip Base】 Our ergonomic mouse pad feature a non-slip PU base that keeps the pad firmly in place on your desk or table. This prevents the pad from moving around while in use, providing a stable and consistent surface for mouse movement.

🟢【Aesthetics】Our gel computer mouse pad come in a variety of colors, designs, and patterns, making it a stylish and personalized accessory for any computer setup. Additionally, our pads are made from durable materials that can withstand long hours of use, ensuring that you get the most out of your purchase.

😊【Quality Assurance】We guarantee to sell high-quality products, each product is strictly tested before shipment. If you have any questions during use, please contact us and we will provide you with after-sales service. We are in the process of applying for a patent with the US Patent and Trademark Office.
This product has no reviews yet.