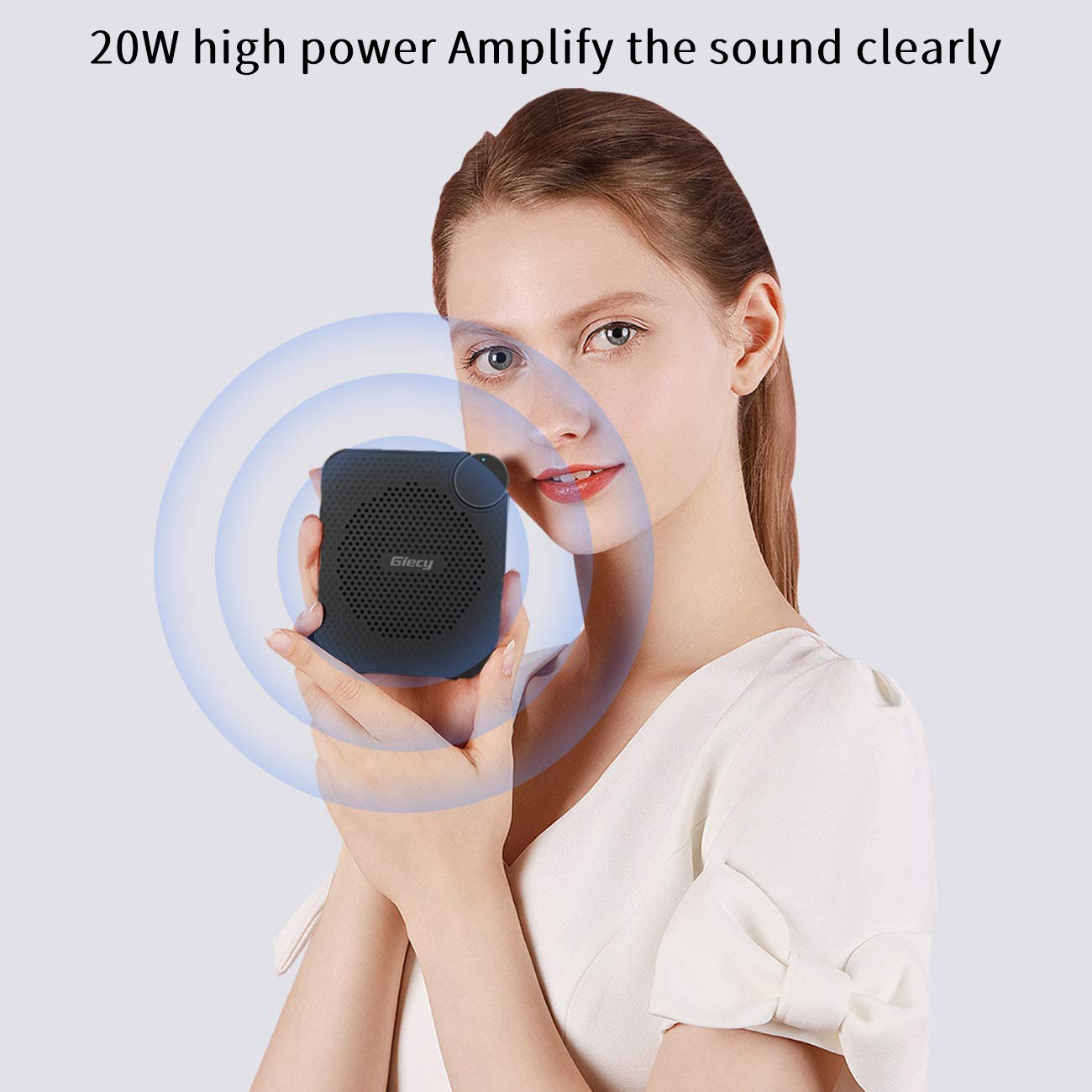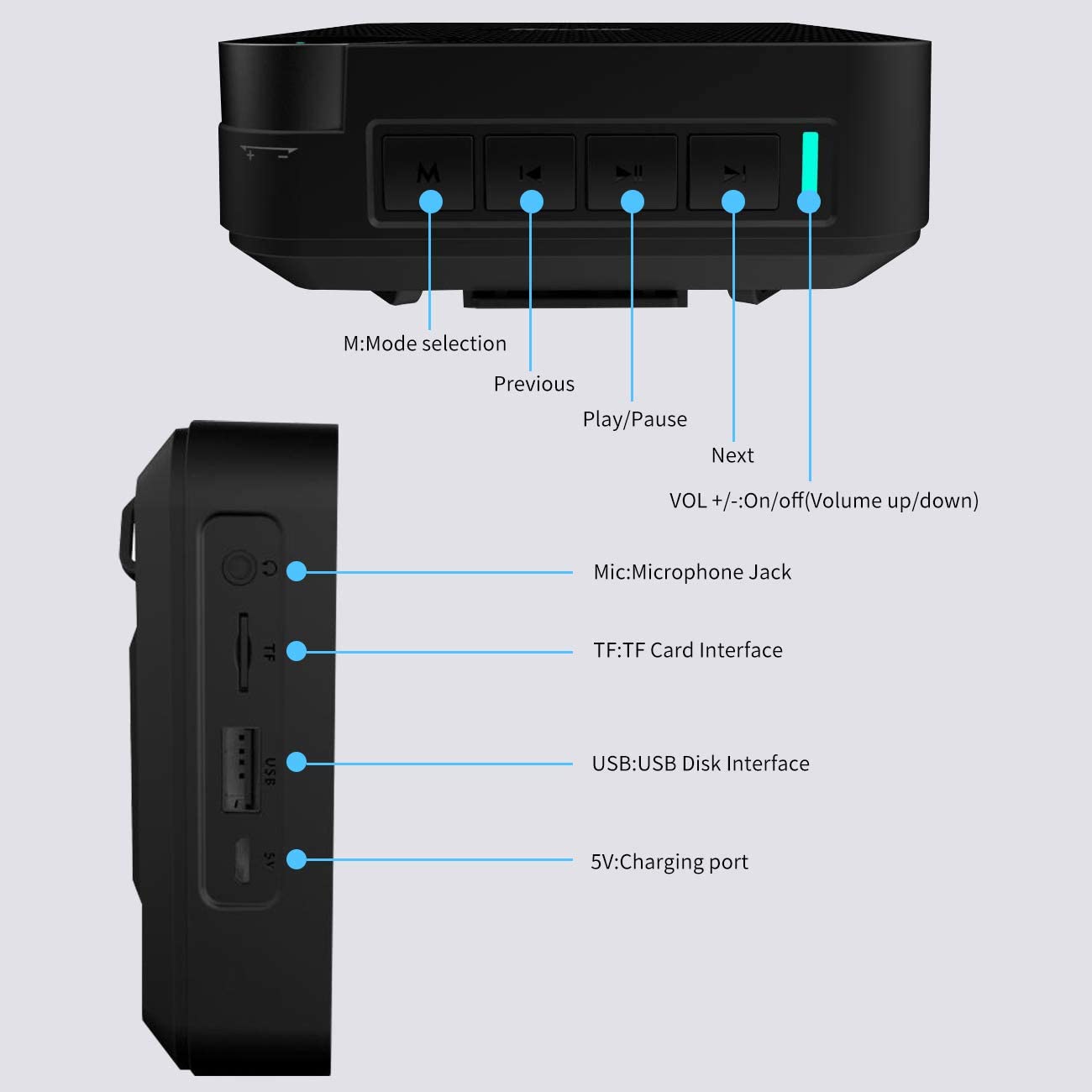 Giecy Voice Amplifier Portable wireless Voice Amplifiers Personal 2600mAh Rechargeable for Classroom Meetings
---
【Mini Voice amplifier】The small voice amplifiers weights only0.33 Ib(three eggs),making it easier and more convenient to carry.wireless Voice amplifier Made of durable and wear-resistant ABS material.It is a great gift for teachers,elderly,kids and friends etc.(Size 3.4*1.26*4.1IN)

【Multifunctional voice amplifier】FM mode,bluetooth voice amplifier portable Support Bluetooth connect ,TF card to playing music.You can choose the song you want arbitrarily , repeat single tune or even plug in a wired microphone to sing while playing a song, become a small karaoke environment.portable amplifier also can be used as radio,recorder, Computer and phone speaker.

【Wireless Voice amplifier】UHF wireless microphone and wired microphone.UHF technology wireless microphone amplifier more resistant to interference, longer transmission distance and better listening experience.The wireless ear hook is removable.

【High security battery】Voice amplifiers Rechargeable lithium battery with high safety index, long battery life.In addition, there will be a voice broadcast to remind that the battery is low .Please use it with confidence.

【Supports】personal voice amplifier can be used in meeting room,classroom,outdoor or at home to expand the sound and protect the throat.
This product has no reviews yet.