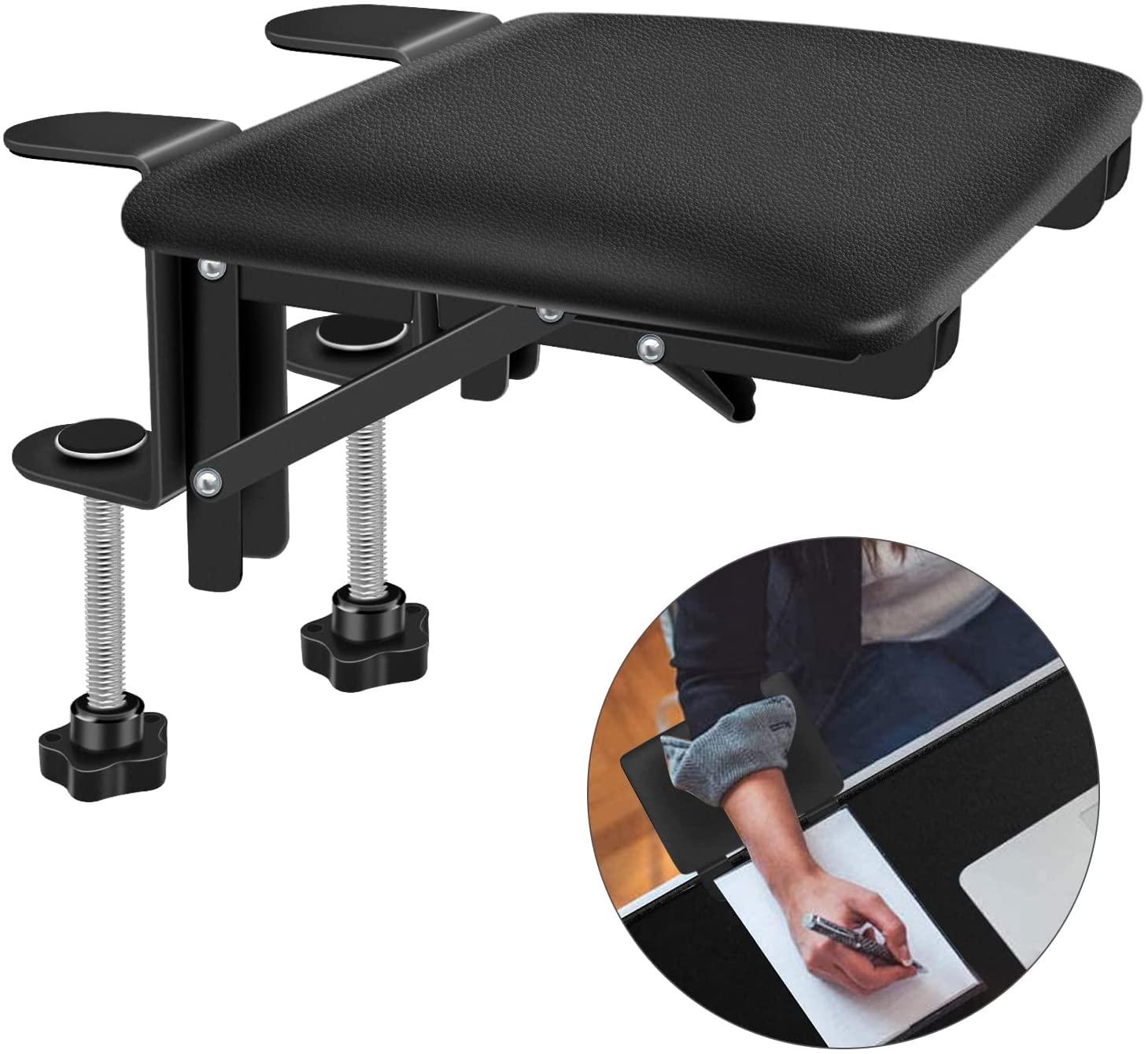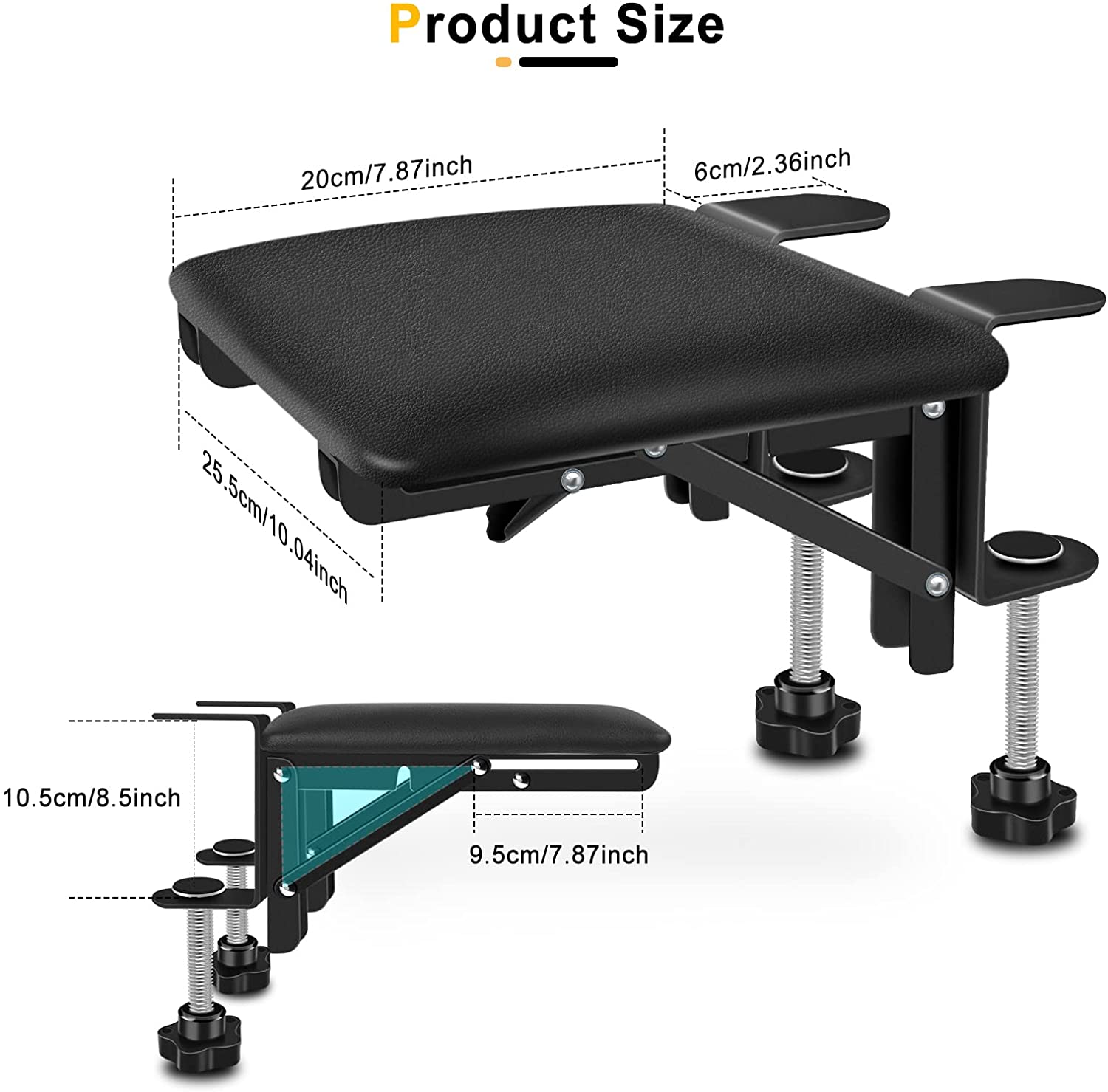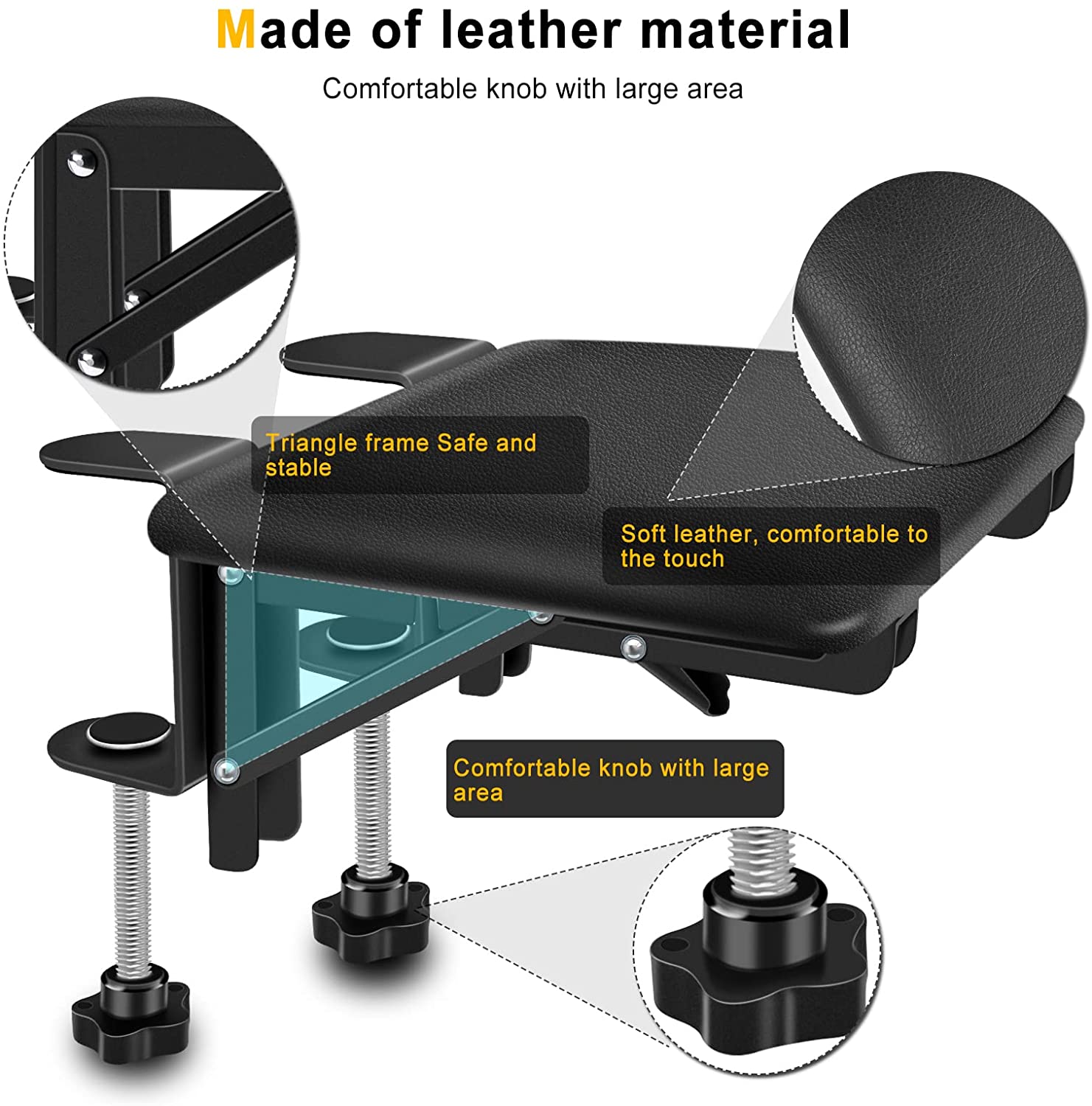 Giecy arm Rest for Desk, Adjustable Arm Rest Support for arm Support for Computer Desk Ergonomic Arm Rest Extender Rotating Mouse Pad Holder for Table Office Chair Desk
---
【Arm Rest for desk】computer arm rest for deskThe new generation of arm support plate integrates the deficiencies of other products, adopts a more reasonable and stable structure, and concentrates on solving the problem of neck and shoulder pain caused by long time work of users and hanging arm

【Ergonomic Arm support for desk】Extend the desktop horizontally, fully support the arms to relax the upper limbs, correct sitting posture, prevent nearsightedness and cervical spondylosis, improve working conditions. Improve the design many times to find the best ergonomic solution.

【MULTI-USES Desk Arm Support】desk arm support the soft arc is more close to you. Adopts high quality leather hand-wrapping technology, built-in high-density sponge, stainless steel and aluminium alloy support, wear-resistant and stable. Holds up to 20 lbs in weight.

【Elbow support for desk】Desk arm rest The Easy to install without assembly. elbow support for desk Size: 10.2"*8.6"*4.7",the thickness of the desktop (within 3.93"/10cm) to ensure enough space for the C-clamps,will relax your arms, shoulders better.

【arm rest for computer desk】 arm rests Erect a healthy sitting posture and bid farewell to soreness. Give yourself a healthy body at the least cost. For the user experience, we are always on the road. If you have any questions, you can email at any time. Thanks for your support!
This product has no reviews yet.