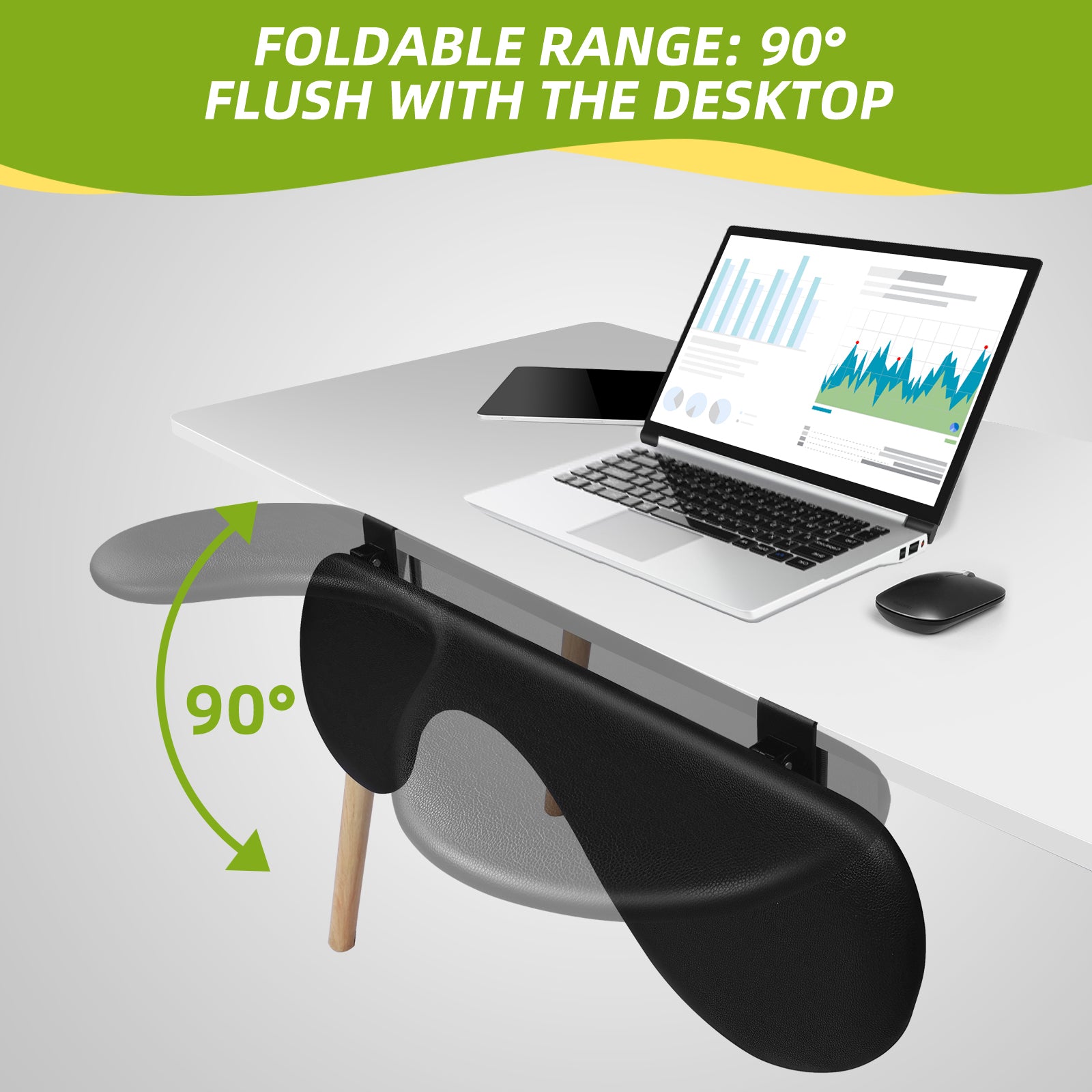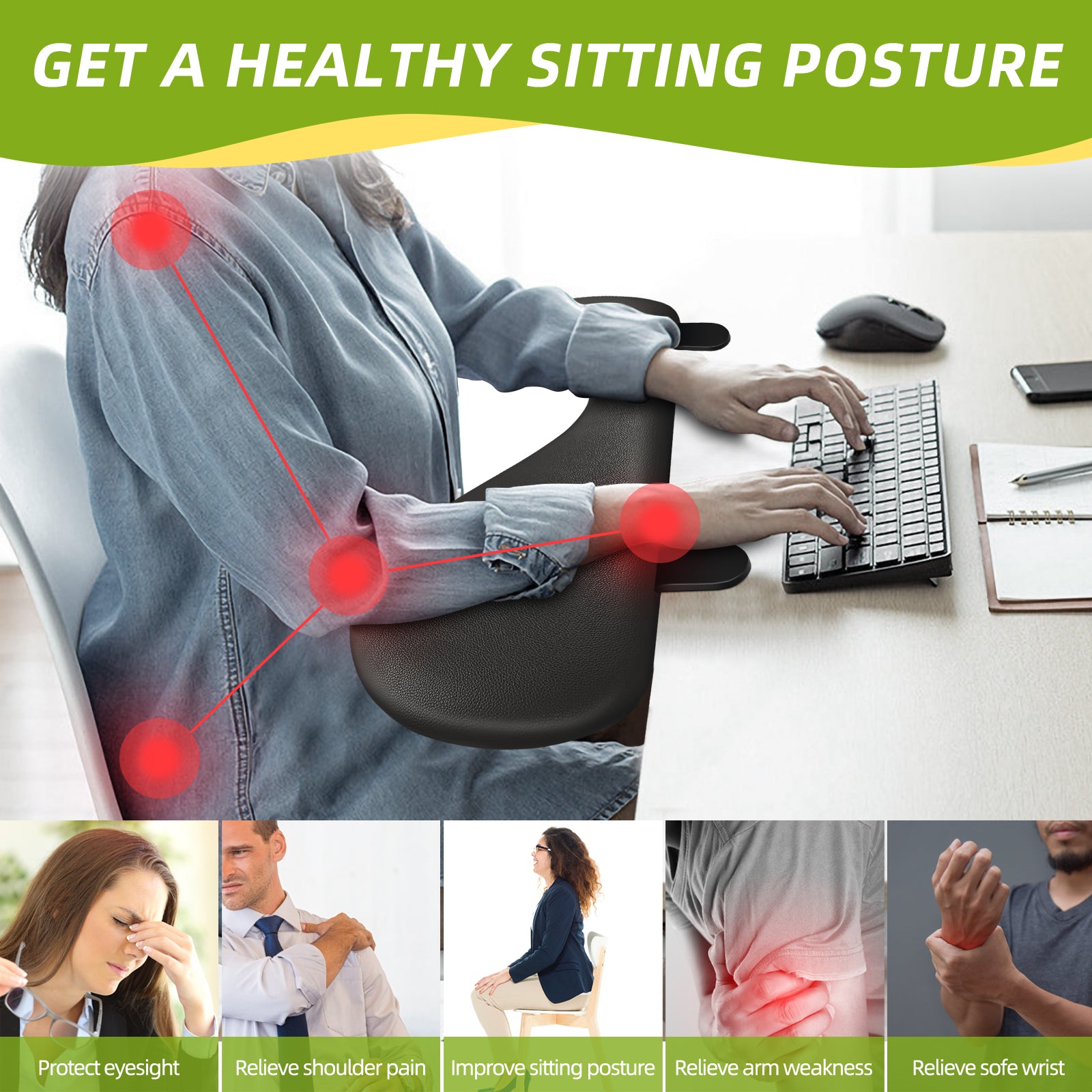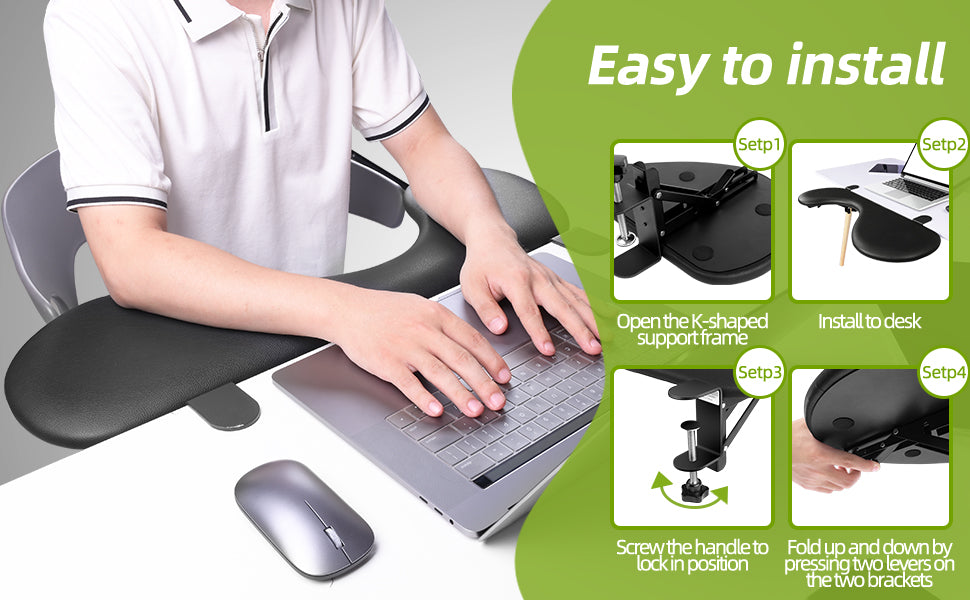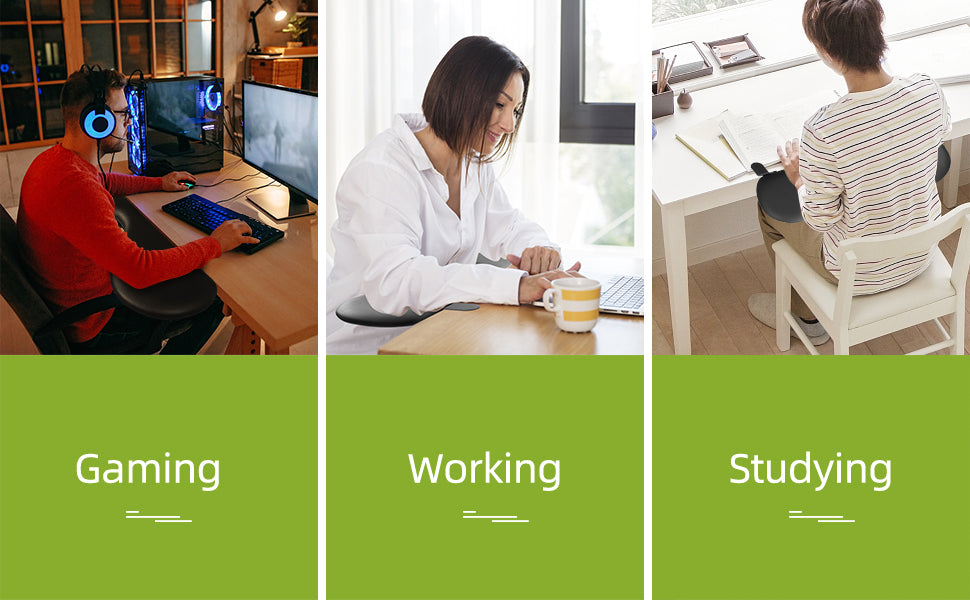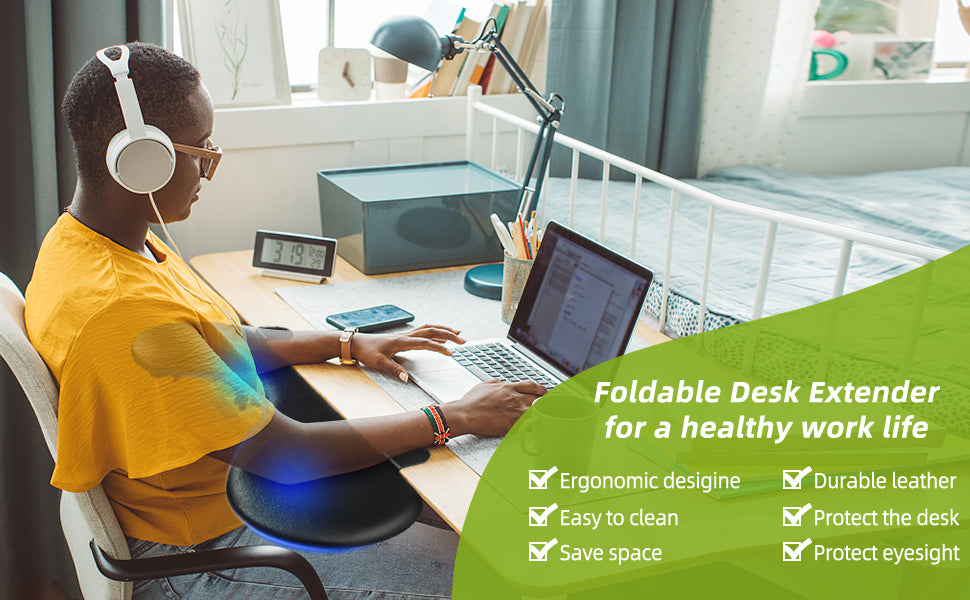 Foldable Desk Extender Tray, Giecy Arm Rest for Desk, Ergonomic Forearm Leather Soft Armrest Support, Wrist & Elbow Pad for Home and Office, Easy Typing & Pain Relief (Above Desk)
---
✅【FOLDABLE ARMREST SUPPORT】

Giecy ergonomic arm rest for desk updated circular arc design, the soft arc is more close to you. Folding design, it is convenient for users to fold and store at 90°when you are not needed, and does not take up your space. Adopts high quality leather hand-wrapping technology, built-in high-density sponge, stainless steel and aluminum alloy support, wear-resistant and stable. Holds up to 20 lbs in weight.

✅【ERGONOMIC DESIGN】 Adjustable desk arm support horizontal extension of the desktop, fully support the arms to relax the upper limbs, correct sitting posture, prevent nearsightedness and cervical spondylosis, improve working conditions. We improve the design many times to find the best ergonomic solution.

✅【MULTI-USES】This desk forearm support is not only a Armrest pad, but also a wrist rest & elbow rest pad, gives entire arm support for all-day comfort! It is a good choice for Office Work or Home Gaming. It may take a few days for your arms to get adjusted to using this Arm Rest and see results.

✅【ARM REST EXTENDER】The ergonomic desk armrest typing support offers wide controllable area for computer work. It is comfortable to rest your arm for typing. If you are suffering from shoulder pain, wrist pain, elbow pain and other problems because of long working hours, try using Eulps ergonomic soft desk extension pad, it will help you correct sitting posture and relieve pain.

✅【EASY INSTALLATION】 According to the installation instructions, quick installation. Put the pad with the sturdy C-clamps attach to your desk with simple hand tightening. The whole process is easy with only two steps. Non-hole installation ensures that the desktop is intact.

⚠【NOTE】 1) The armrest length is 26.6", please make sure your desk is long enough to install. 2) We use the high quality steel material and the weight of the armrest is about 5.5 pounds, please make sure your desk can withstand the weight. 3) Please refer to the picture for the type of desk and make sure the thickness of the desk is within 0.35-3.35 inch to ensure enough space for the C-clamps.
This product has no reviews yet.