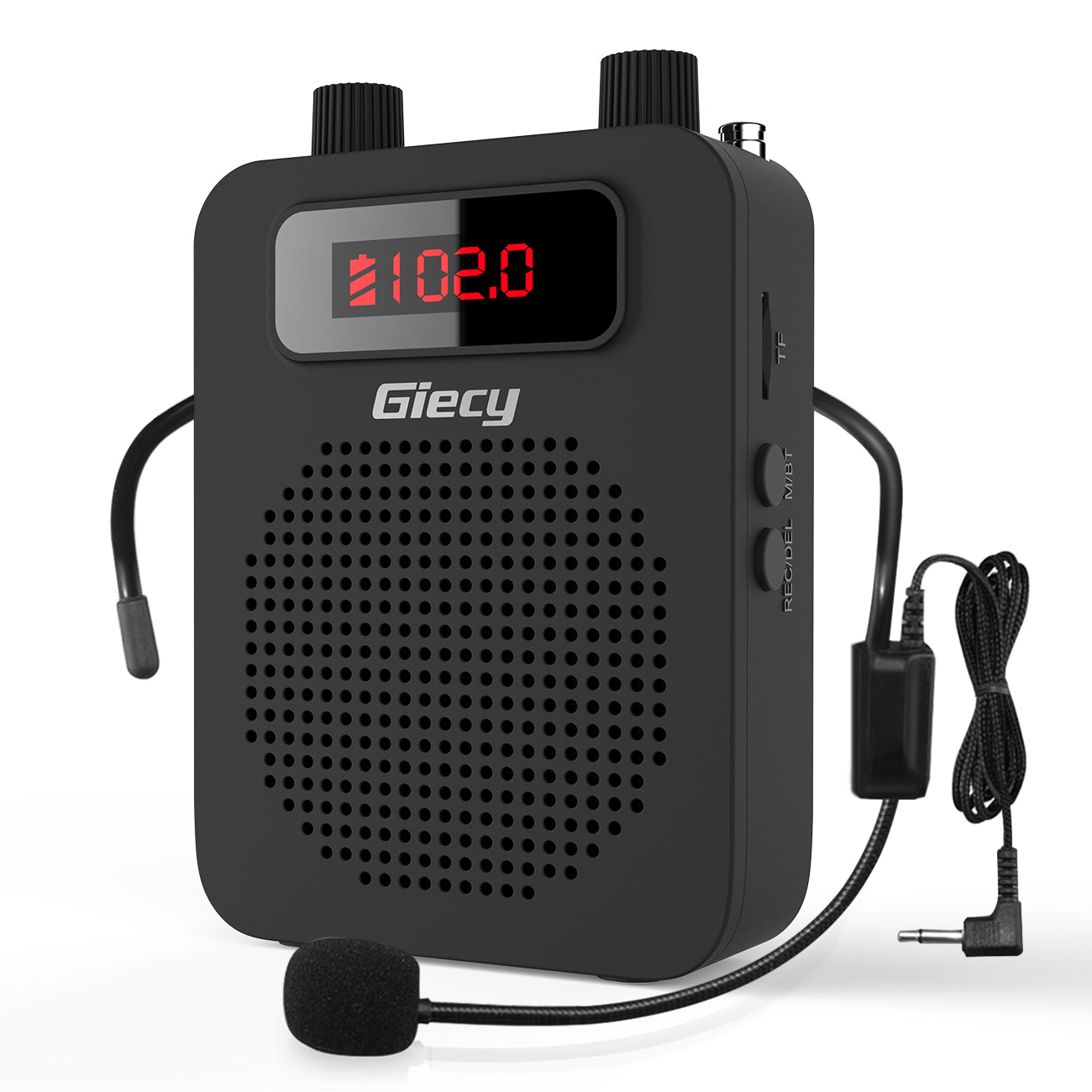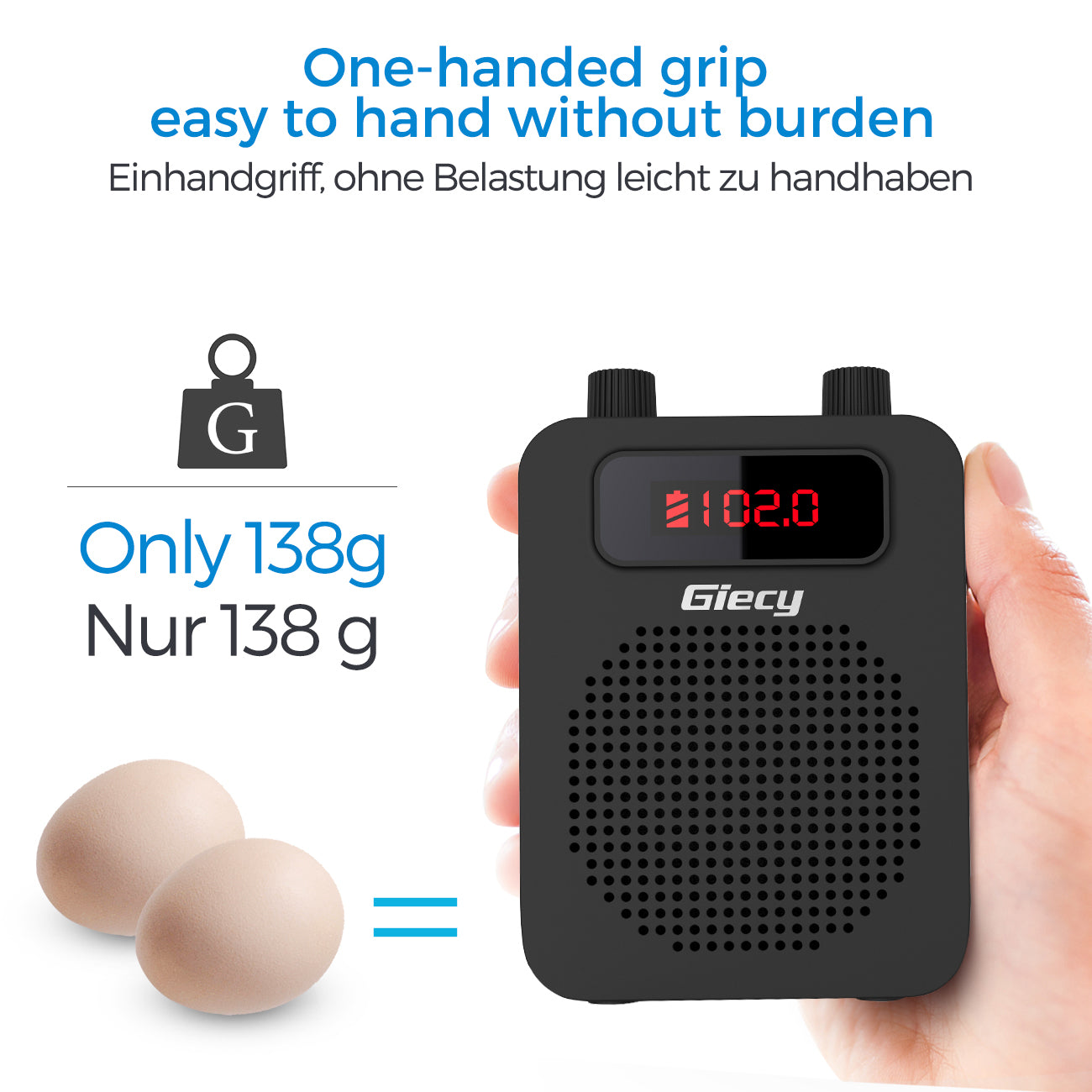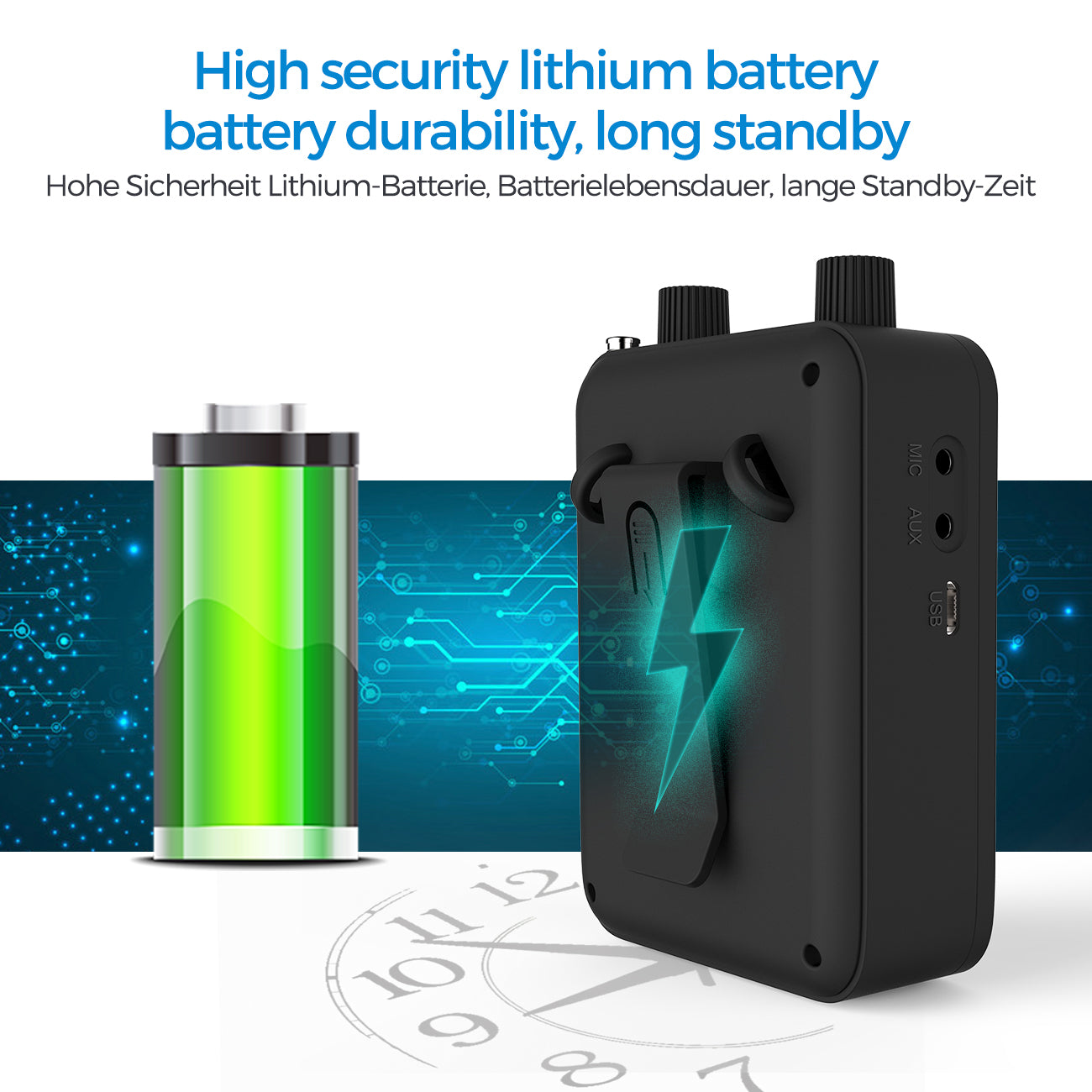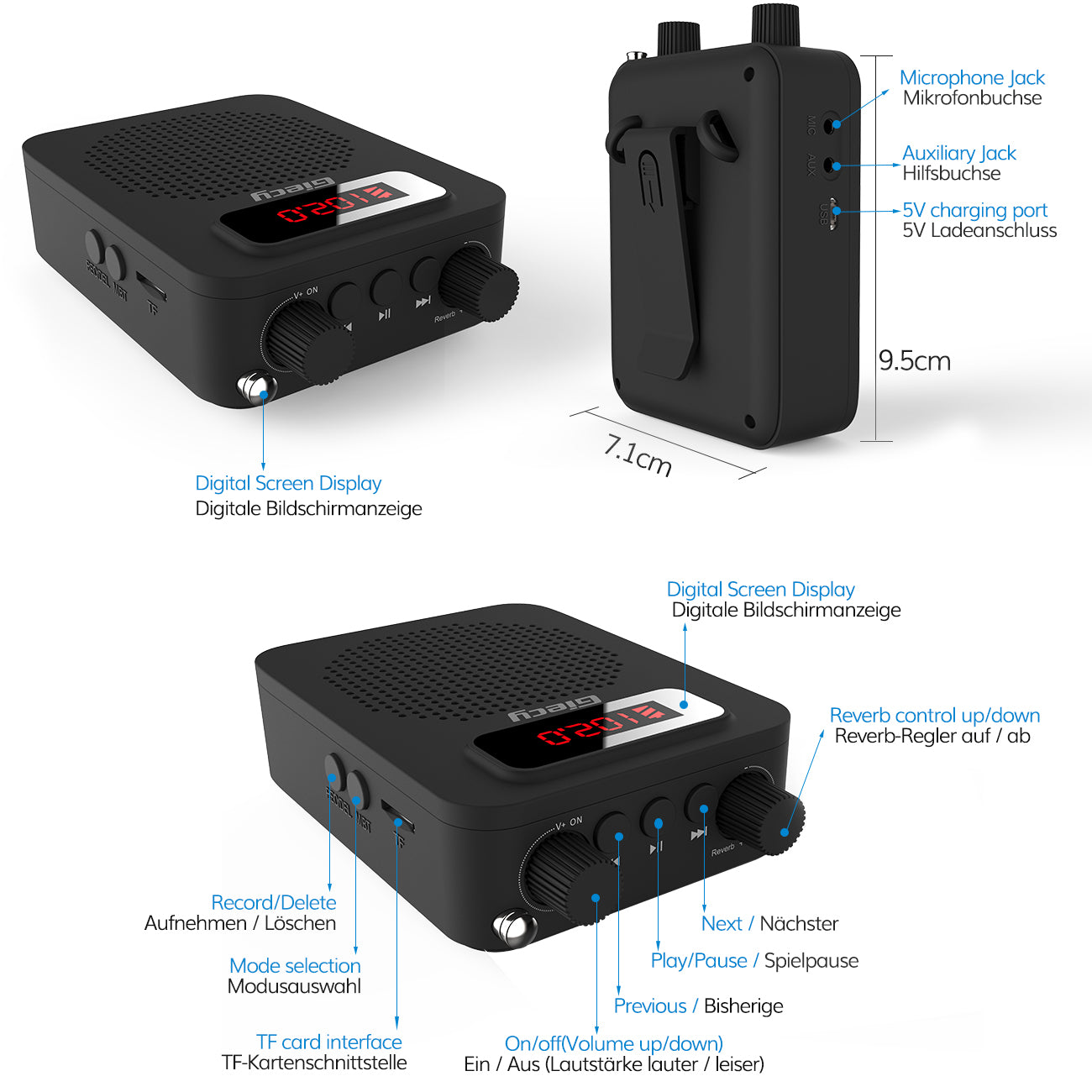 Giecy Voice Amplifier with Microphone Wired Headset, Rechargeable Lithium Battery Portable Mini Speaker for Trainee Teacher Tour Guide and Outdoors
---
【Small and lightweight without load】 The Mini Voice Amplifier weighs only 138g (two eggs), making it easier and more convenient to carry. Made of durable and wear-resistant ABS material. It's a great gift for teachers, coaches, elderly and friends etc.
【Multi-functional voice amplifier】 small amplifier supports Bluetooth connection, TF card to play music. You can freely select the song you want, repeat individual tunes, or even connect a wired microphone to sing while playing a song and become a small karaoke environment. It can also be used as a radio, recorder, computer and phone speakers.
【Custom amplifier mode】 Portable voice amplifiers are designed for indoor and outdoor use. When switching on, select the corresponding amplifier mode. Adjust the volume of Reverb mode outdoors to make the sound more powerful. Set the Reverb mode indoors to reduce or eliminate howling and to make the original sound reinforcement clearer and louder.
【High-security battery】 1500-mAh rechargeable lithium battery with high safety index and long battery life. In addition, the amplifier has a voice output that indicates that the battery is low. Please use it with confidence.
【Adaptation to a variety of occasions】 Voice Amplifier voice amplifiers can be used in meeting rooms, classrooms, outdoor or at home to enhance the sound.Giecy offer 12 months warranty and 30 days full refund without any reason.
Portable mini voice amplifier with multifunction

Microphone setting: Mobile mini voice amplifier with wired microphone headset, which allows you to flexibly adjust the position between the mouth and microphone for a clearer sound.

Digital display: The LED display can clearly display various modes and performance to better understand the current status.

AUX mode: As a mini speaker, it can be connected via AUX mode to a computer, an iPad, a mobile phone and other audio devices to play music and teach recordings. It supports 3.5 mm audio cable.

Technical specifications:

1st output power: RWS 15W max

2. Frequency response: 100Hz-18KHz

3. Input voltage: DC5V

4. Working temperature: -10 ℃ -60 ℃

Note:

1. The speaker has a howling: Do not place the voice amplifier too close to the microphone to avoid internal interference between the microphone and the speaker. Keep the headset at least 50 cm away from the speaker.

2. Can not play music:

Please check if the TF card contains music in MP3 format.

3. Can not receive the radio station or is not clear:

Pull up the radio antenna when using the radio to improve the signal from the radio.
This product has no reviews yet.